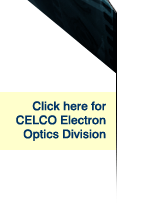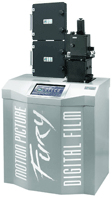 Large user-friendly, high resolution color liquid crystal touch screen interface

Unique CELCO LUT-less logarithmic or linear color space modes. This automatic system eliminates look-up tables and complex calibration procedures

Automatic bit-depth compensation has been designed to accommodate 8, 10, 12, Or 16 bit-per-channel files.

Original negative interpositive and internegative imaging modes for shooting onto virtually any FUJI or Kodak color or black & white motion picture stocks including Eastman EXR 2242, and 5234.

KODAK VISION2 50D Color Negative Film 5201/7201

KODAK VISION3 Color Digital Intermediate 2254

KODAK VISION3 Color Negative Stocks 5213

Multiple resolution modes capable of outputting any resolution including true 1920 X 1080 High Definition, 2K, 3K, 4K, 6K and 8K.
Automatic resizing and centering, video resolution files are easily handled via user selectable, interpolative resizing tools.

User selectable image sharpening and grain reduction algorithms.

Sequential exposure for B&W separations.

Compatibility with virtually any file format.

Large format 65mm options available featuring MSM vacuum back or OxBerry transports for 5-perf, 10-perf or 15-perf IMAX applications.

2000 ft. split magazine, optional 1000 Ft. Magazine, or 1000/2000 Ft. Combination Motor Drive Assembly.

Rock solid and proven technology.

Global support.
Format Resolution Tables